Option 1:
Have you seen these misleading advertisements? … $150.00 and 300.00 for tradelines?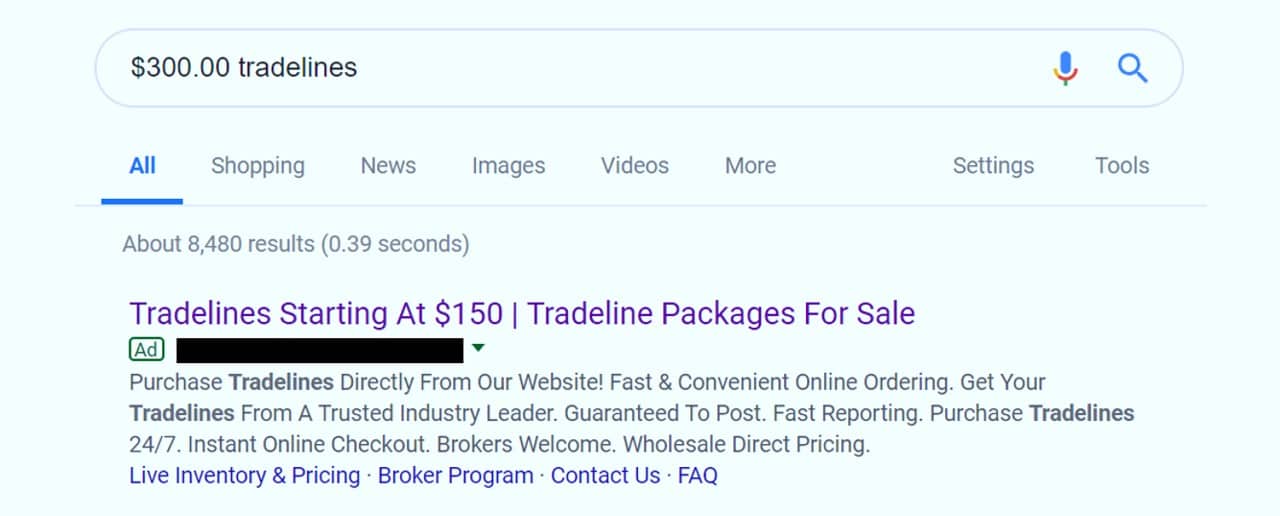 Since I know what it costs to get the resources together to make tradelines happen correctly, I know that $300.00 is literally impossible. So, I wanted to test it for myself to see what would happen if I tried to buy them.
In the case of the exact ad above, I clicked through and called. Wouldn't you know it… they didn't have any tradelines left for $150.00. Instead, I was offered tradelines in the $700.00 range. This is a classic unethical sales trick called a "bait and switch." It gets you in the door based on a lie and then changes the product originally promised.
Option 2:
The second option was just plain weird. I got to a sign-up page and selected the tradelines I wanted. This is what I discovered: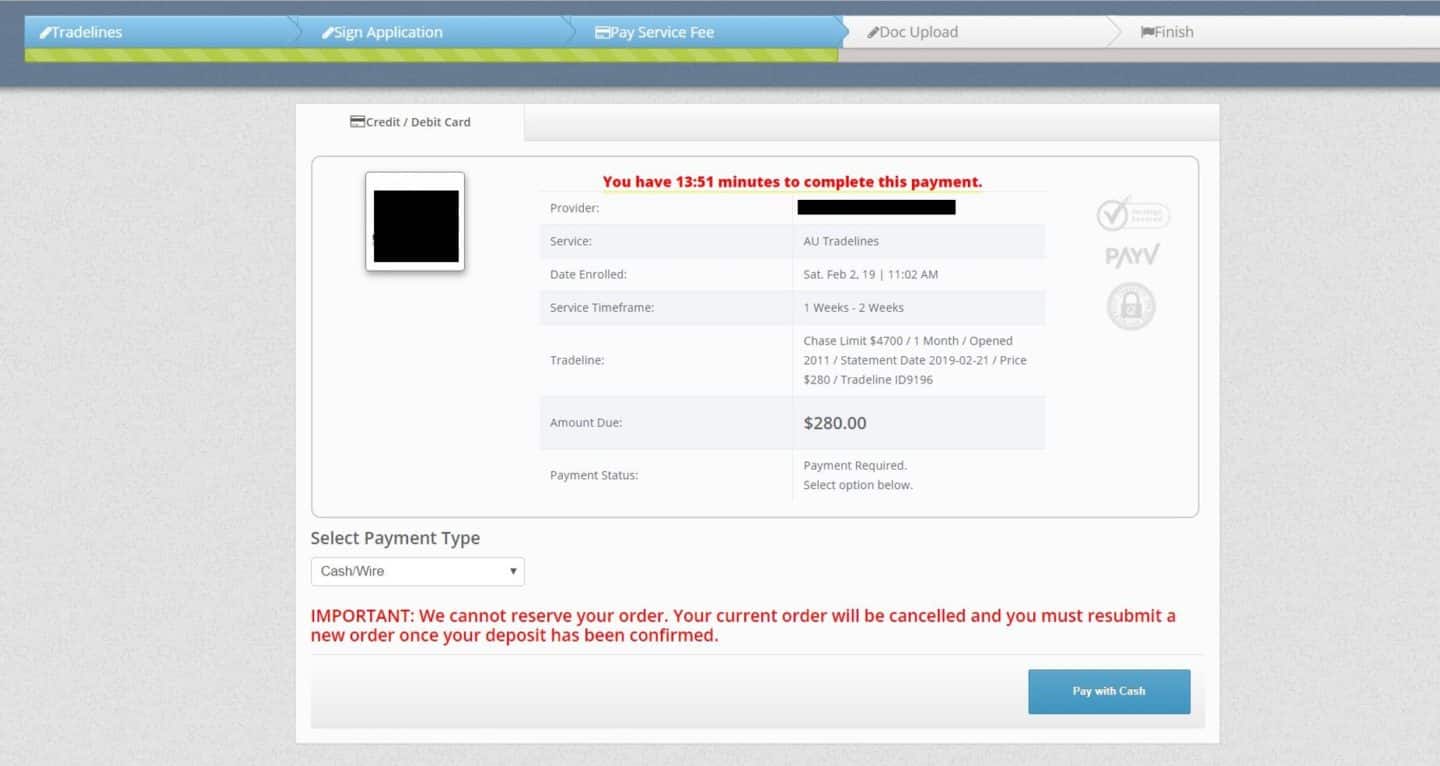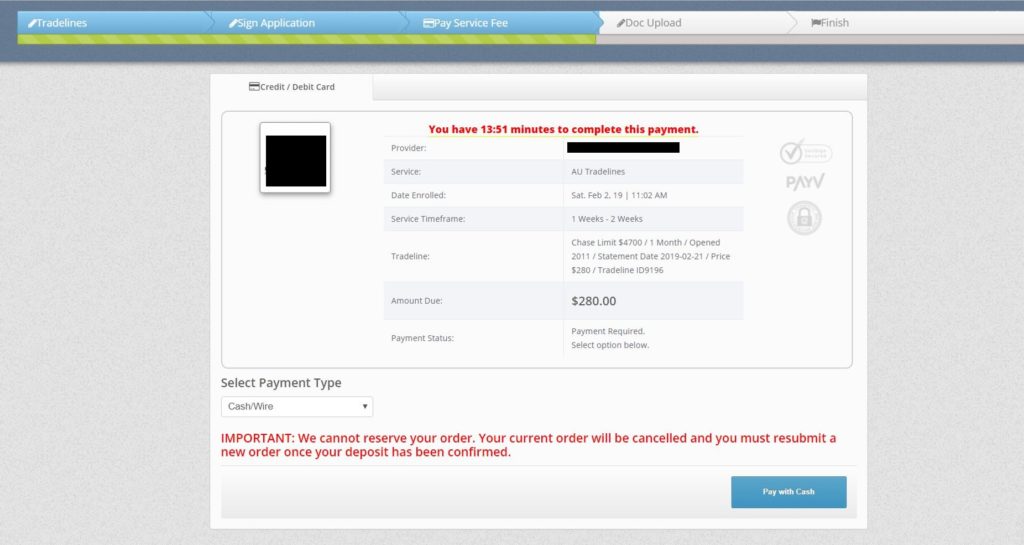 Issues:
I was offered no contract, which is a violation of the federal credit repair organizations act (and it's state law counterparts). Aside from violating the law, what obligations do they have, legally? None.
They didn't give me a statement of my rights as required by the same laws. Aside from violating the law, how would I know my rights under this transaction?
They didn't give me a notice of cancellation as required by the same laws. Aside from violating the law, how could I cancel this transaction?
It gets weirder.
Aside from not giving me the opportunity to pay, they canceled my order immediately.
It gets weirder.
They demanded that I go to my bank and deposit money into their account and then resubmit my order.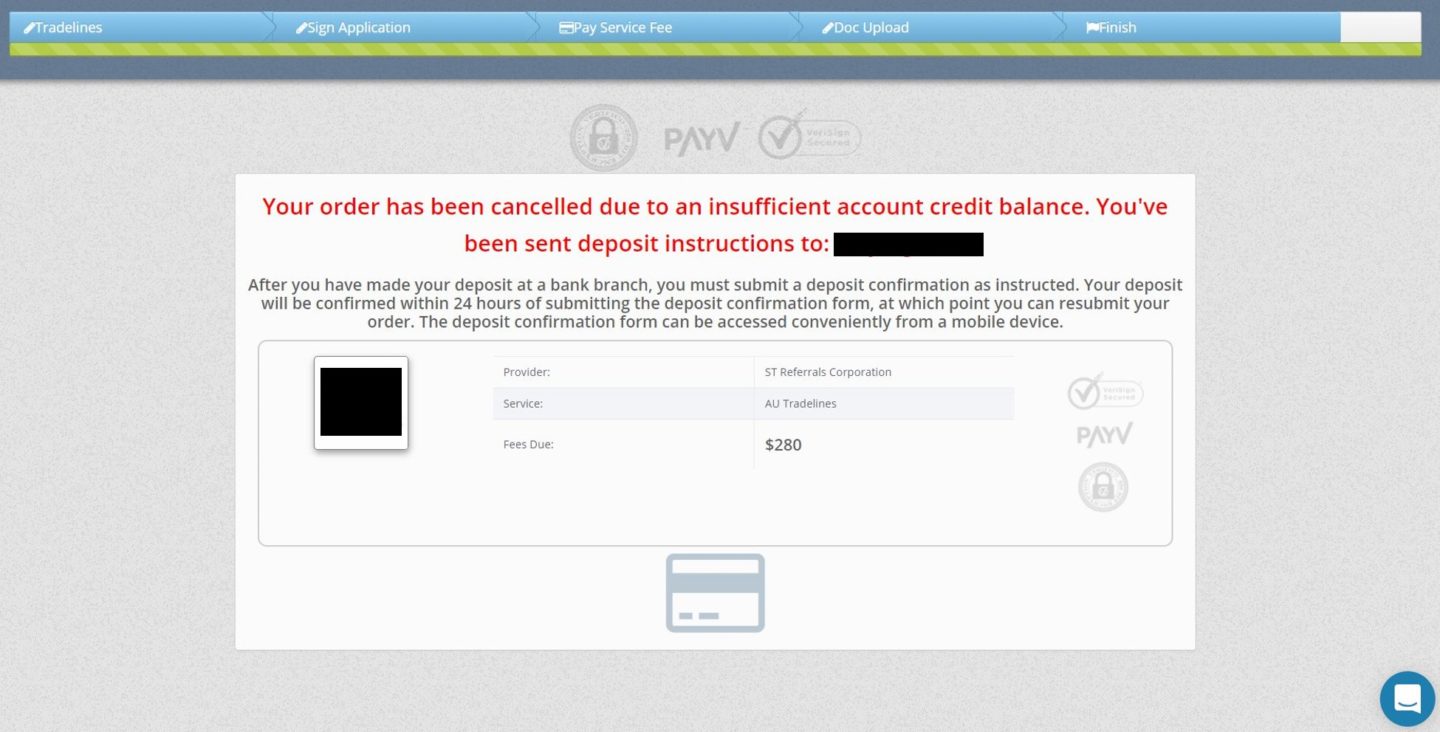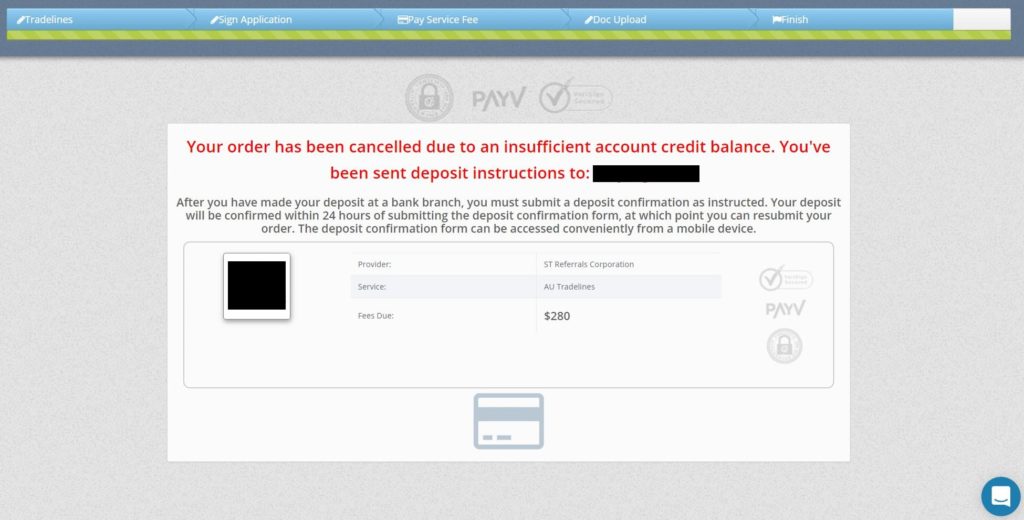 There are two huge issues with this:
The credit repair organizations act specifically prohibits this: You cannot take money up front. Actually, you can't take money prior to performing the service agreed to be performed. In this case, they're taking money before they even agree to do anything. They're literally taking money for absolutely nothing… no reason whatsoever.
You have zero control over your money once it's gone. If you pay with cash, you cannot "chargeback". You have no paper trail with a check. In fact, I looked up complaints about this company and, as you might have guessed, someone had this exact issue.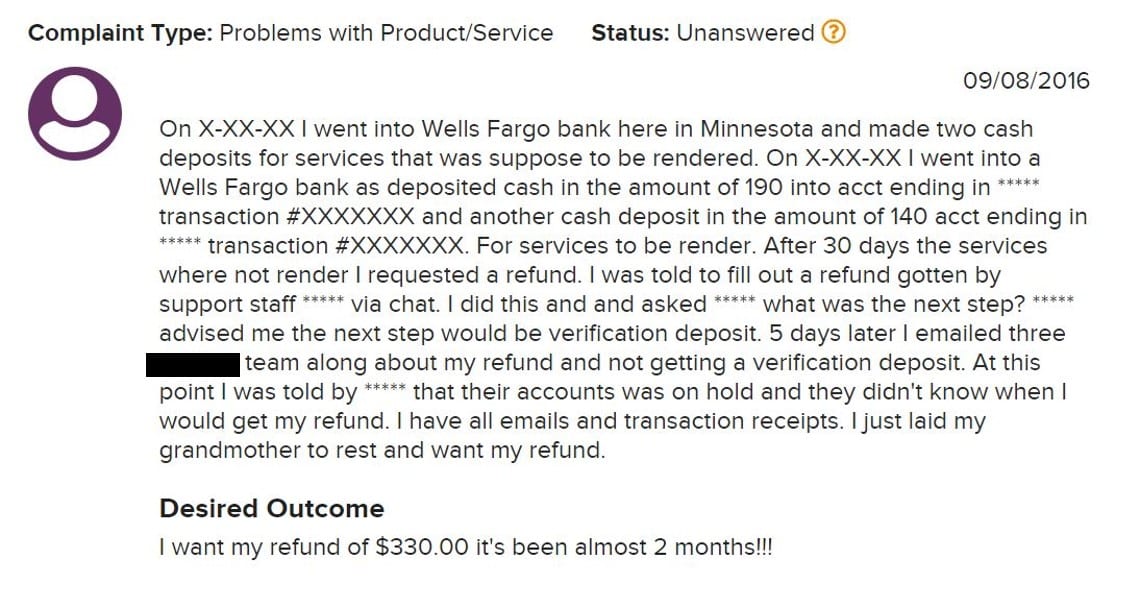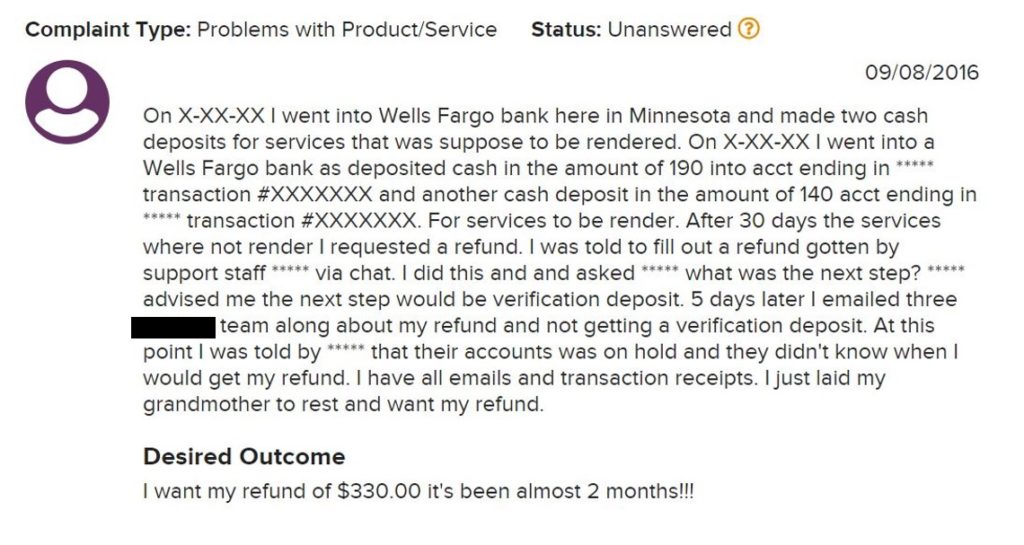 Tips: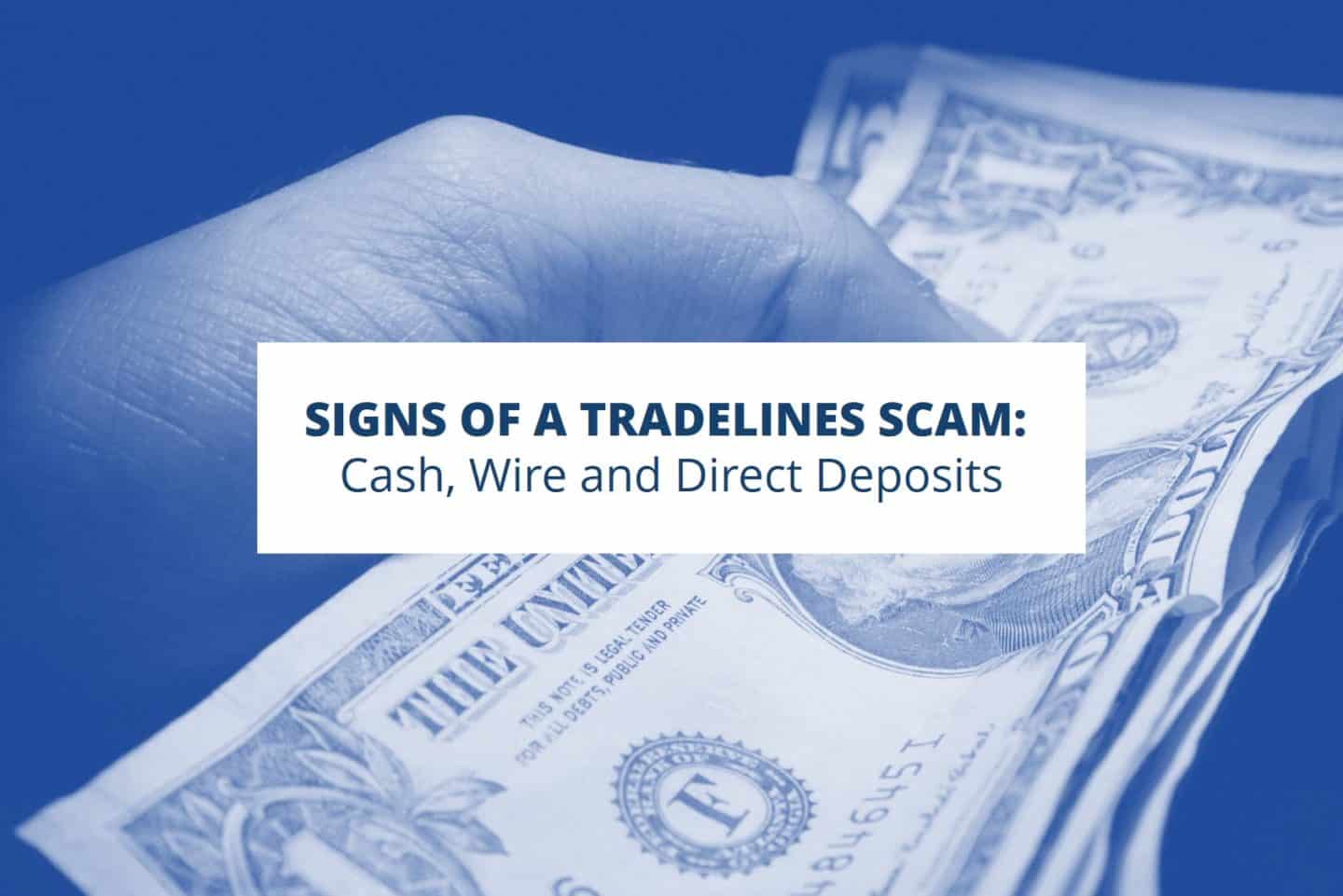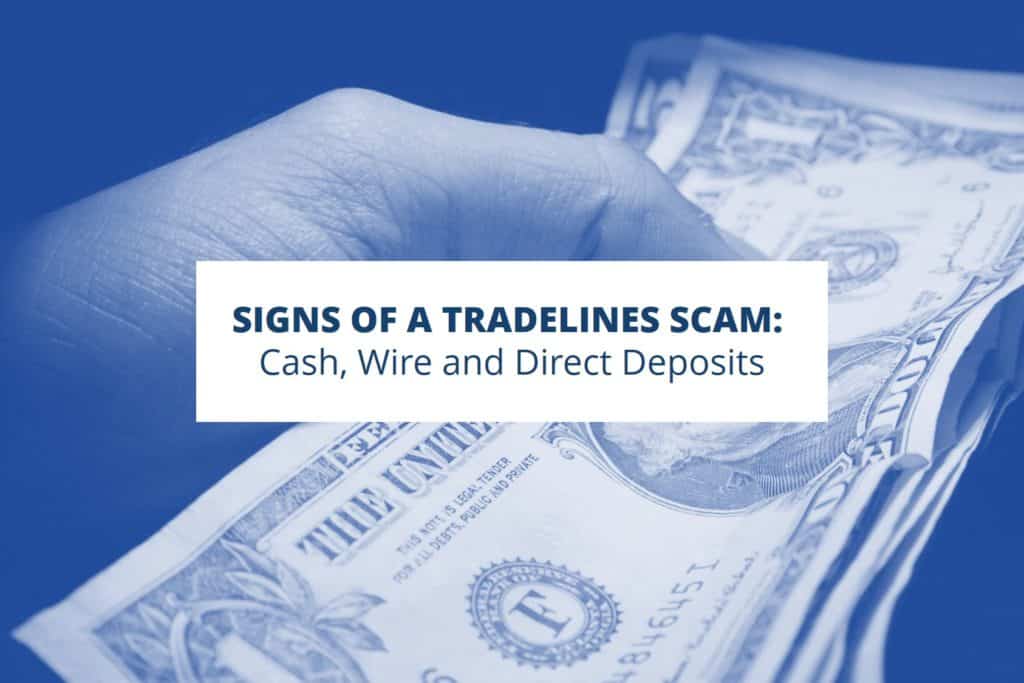 Don't do cash deposits (wire, green dot, etc.).
If someone is offering tradelines for $300.00, they're lying and will bait and switch you (or give you a tradeline that isn't going to help you).
Don't do anything without an agreement outlining the company's obligations to you.
A company that doesn't do right by federal laws will not do right by you.
If you're looking to buy tradelines, be sure to do your research on the company. Ensure that you have a contract that explains what the company will provide to you, and what your rights are. If you can't verify this information, do not give the company money.
If you want a company that you can trust and want to see if tradelines are a good fit for you, then get started with a free credit report analysis and recommendation today!
Updated November 9, 2021
Matias is a serial entrepreneur and CEO of many companies that help people. He owns Superior Tradelines, LLC, which is one of the oldest and most reliable tradeline companies in the country.