Last updated: July 23, 2021
"Business Tradelines" – They're not what you think!
Business tradelines don't exist in the same way as authorized user trade lines for individual credit files. First, there's no such thing as an authorized user with respect to business credit reports. Secondly, there's no such thing as authorized user accounts with respect to business credit scores. I just wanted to get that out right away so as to not mislead or misguide anyone.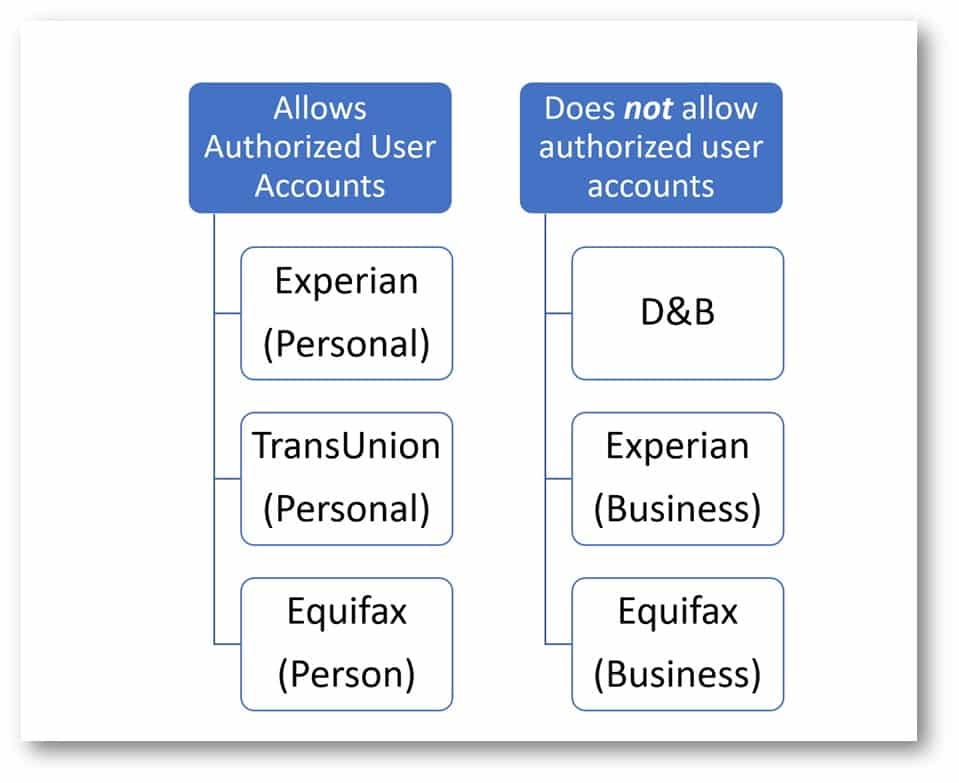 With that out of the way, let's get to it!
As we've mentioned in other posts, there's no such thing as a business loan (unless you have millions of dollars in cash flow). Business loan underwriting is heavily concerned with the operating strength of the entity, not an arbitrary number supposedly representing the entity's creditworthiness. If you're looking for funding, stop looking for business tradelines.
Is there any hope?
On the other hand, if you're looking to borrow money for your business based on your personal credit (usually referred to as a personal guarantee), perhaps tradelines might work for you. Business trade lines might not exist, but there are tradelines for sale that can be added to an individual credit file. These tradelines can increase that person's ability to secure loans and to do so with more favorable terms and rates. In the case of a business guarantee, this applies.
So what?
Business tradelines exist in an indirect way previously discussed. They do not exist as you might think. Authorized user trade lines do not apply to business credit and funding efforts – don't be tricked into believing otherwise. But, if you plan to personally guarantee your loan, then authorized user tradelines may be able to help!