Yes, we have a reseller program. We call it an affiliate program. This program is designed for people who have clients who need better credit scores by adding tradelines to their credit report. This includes credit repair companies, because although credit repair can improve credit scores, typically after removing a lot of items, clients need a boost to their credit score. In other words, your score can only increase so much by removing negative and eventually need to add positive. In fact, it is not uncommon for credit scores to go down after credit repair.
In addition to credit repair companies, we also work with real estate agents who have clients who need better credit scores.
That's where our affiliate program comes in. Credit repair companies, mortgage brokers, real estate agents, car salesmen, etc., are all types of companies and industries that benefit from our affiliate program.
Once you're approved for our affiliate program, you can purchase our trade lines for your clients at a flat rate. This rate is negotiated between you and the representative with whom you work at superior trade lines LLC. Getting started is easy, just click the image (and fill out the form shown) below.
Yes. You can learn about our affiliate program by clicking here.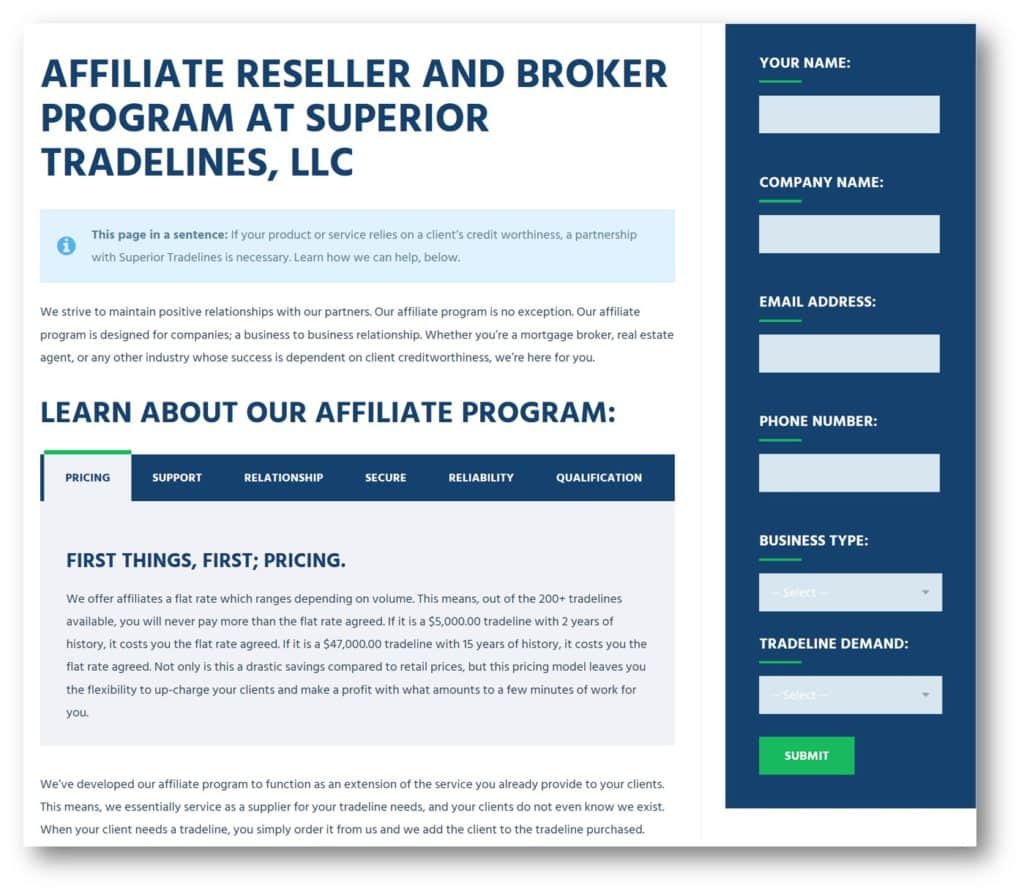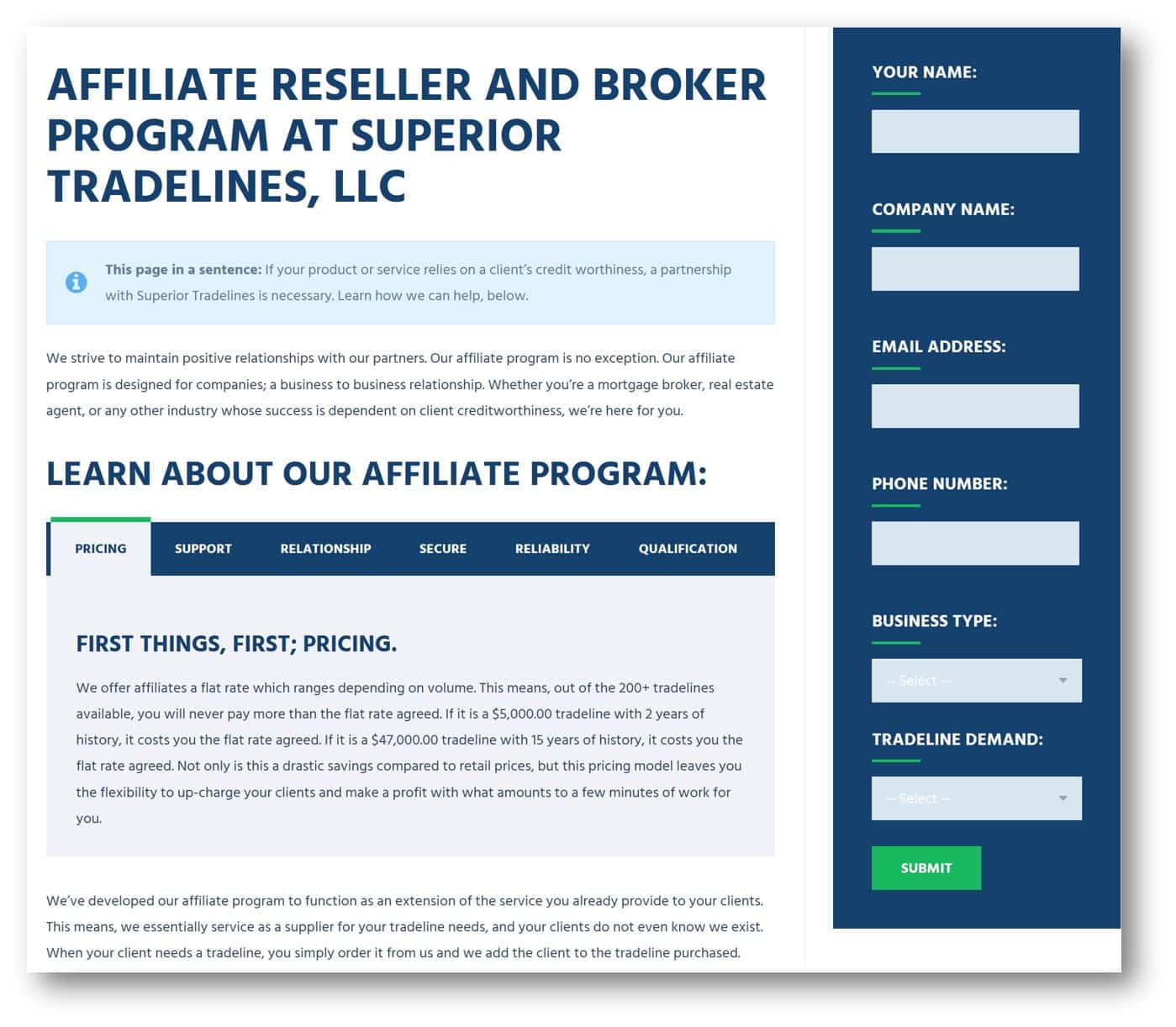 As written there, if your product or service relies on your client's credit worthiness, you can order tradelines through us and for your client. We work with many mortgage brokers, credit repair companies, real estate agents, among other industries. There's primarily two different options under our affiliate / reseller / wholesaler program.
Flat Rate
If you want to take on the responsibility of using our service in a wholesale manner, then we can offer our entire inventory of tradelines at a flat rate cost. You pay us the flat rate, per line. You can charge your client whatever you want. The rate you pay is negotiated based on volume, the relationship established, industry, etc. You can call us to find out more. 800-431-4741 or email us at info@superiortradelines.com
Referral Process
Some companies, especially high ticket service providers like mortgage brokers, do not want to deal with an extra service and don't find the profit off tradelines worth their time when they're making thousands of dollars per deal. In those case, they prefer to simply refer the client to us in order to position their client into the credit circumstances they need to close their deal.
Most people like her affiliate program because they can order tradelines through our website for their clients as if we were a silent partner. In other words, our affiliates can offer our products without letting their clients know even exist. You maintain absolute rapport with your client and we make sure the trade lines report to the reports as promised.
For more information about our affiliates program, give us a call at 800-431-4741 or email us at info@superiortrdelines.com