We had a forum. We got rid of it. Now, we answer all questions on tradelinesforum.com, a community site on which anyone can pose a question which we will answer with over 30 years of combined tradelines experience and knowledge.
The need for quality answers in the tradeline world is unquestionable (get it, unquestionable). Between unqualified help to outright scam artists, there is a ton of misinformation when it comes to tradelines and achieving your financial goals. TradelinesForum offers you real solutions designed to help you achieve your credit goals.
Google Questions and Answers.
Google does a pretty good job with yanking relevant answers out of posts. Sometimes, you can get the answer from Google's homepage (or results page) without clicking through to the site and reading the entire page it's referencing.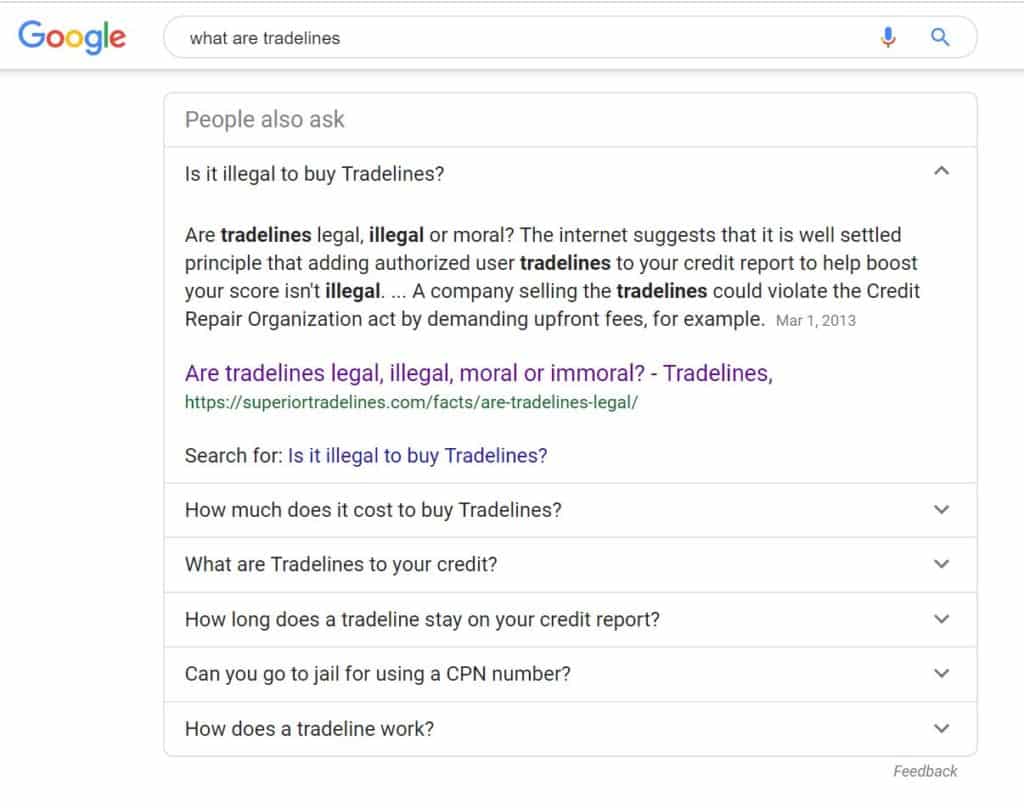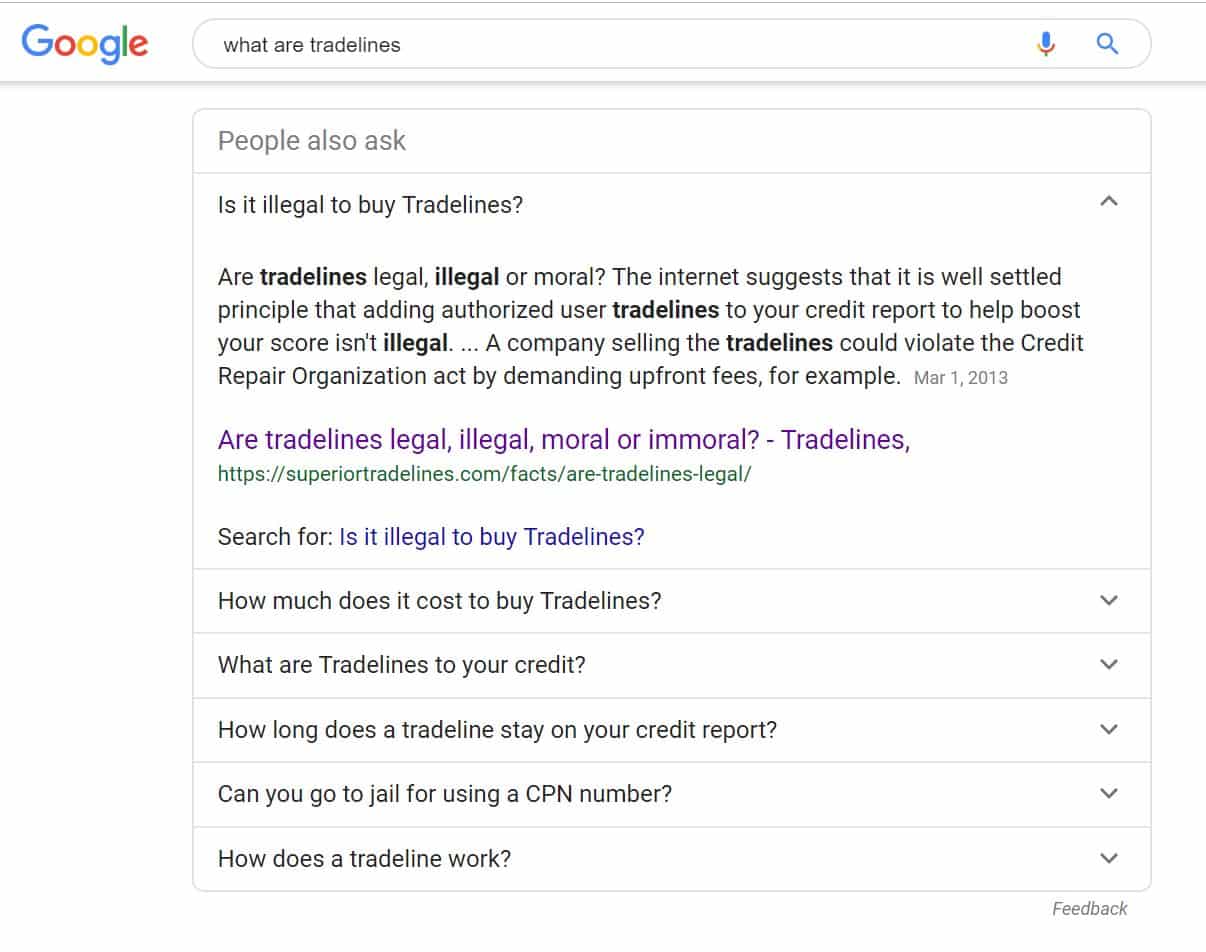 Although Google is great, there's one thing missing: it's highlighting questions that someone else asked that might not be exactly relevant to your question.
This is why we like tradelinesforum.com; it allows you to post your question exactly as you'd like and allows experts to answer it.
TradelinesForum answers your questions!
Here's an example of the home page with a myriad of tradelines-related questions.
Here's an example of a question and answers from many different tradeline experts.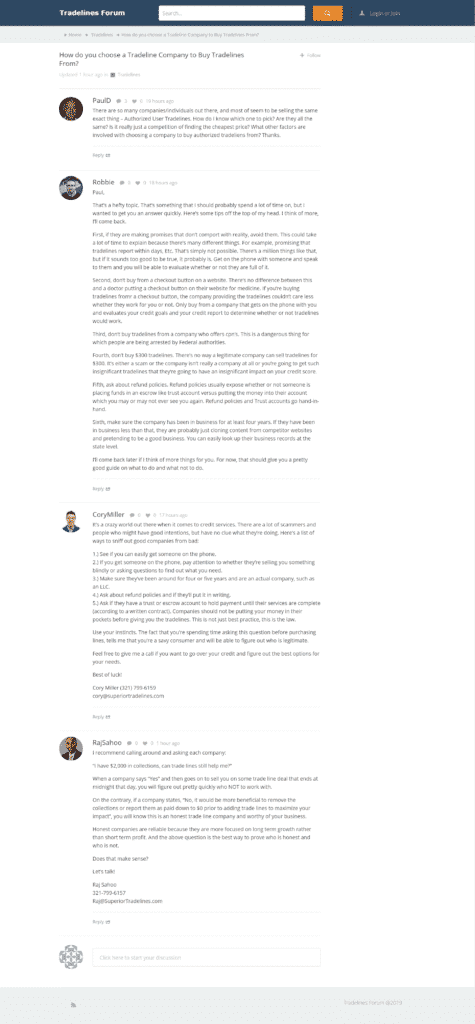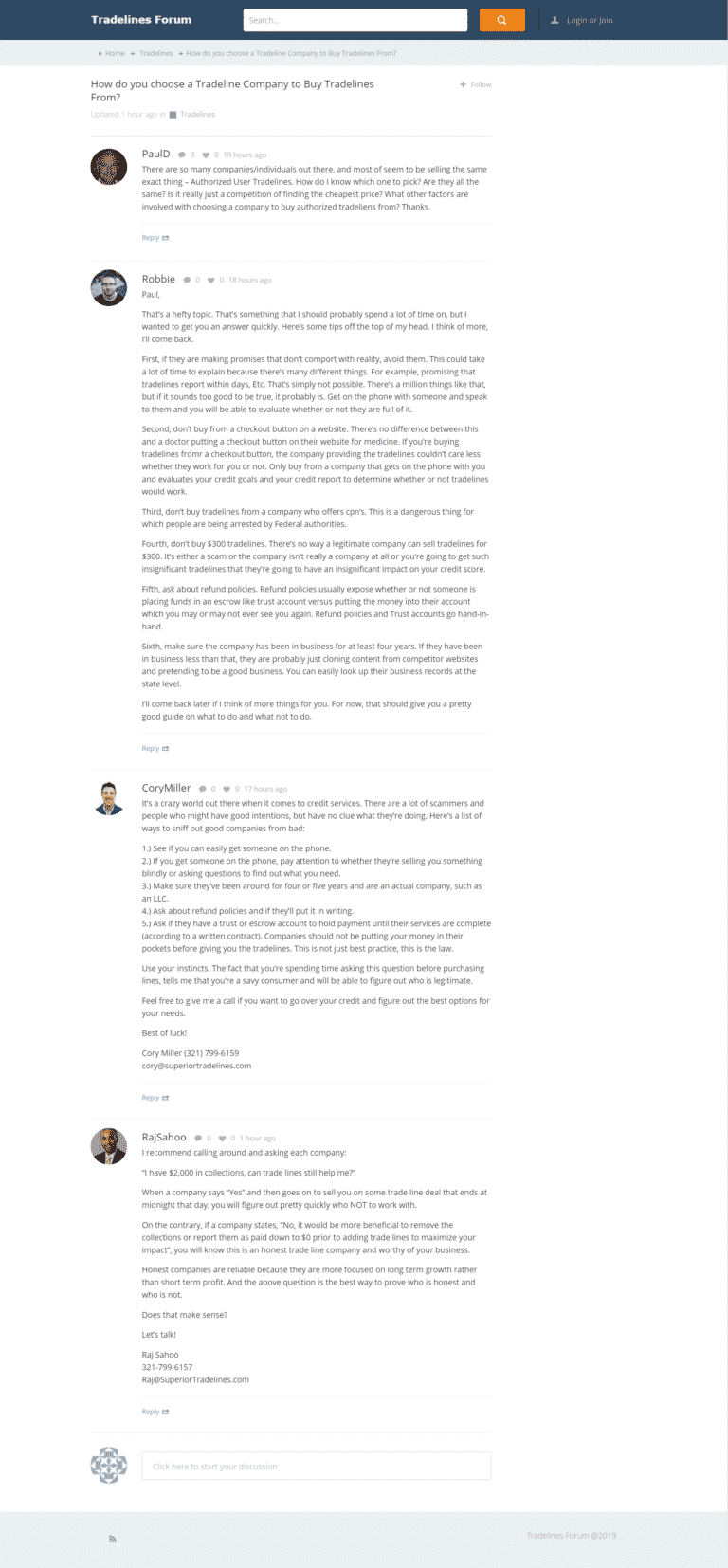 If you wanted to ask your own questions, it's super easy. You click in the box and type your question and you'll be notified when you receive answers.
BONUS TIP!
As a curious, educated consumer, you probably have talked to many people from different companies concerning your credit. Did you get an answer? Great! Toss it up on TradelinesForum and see what others think.
Here's how easy it is:
Click.
Type.
Submit.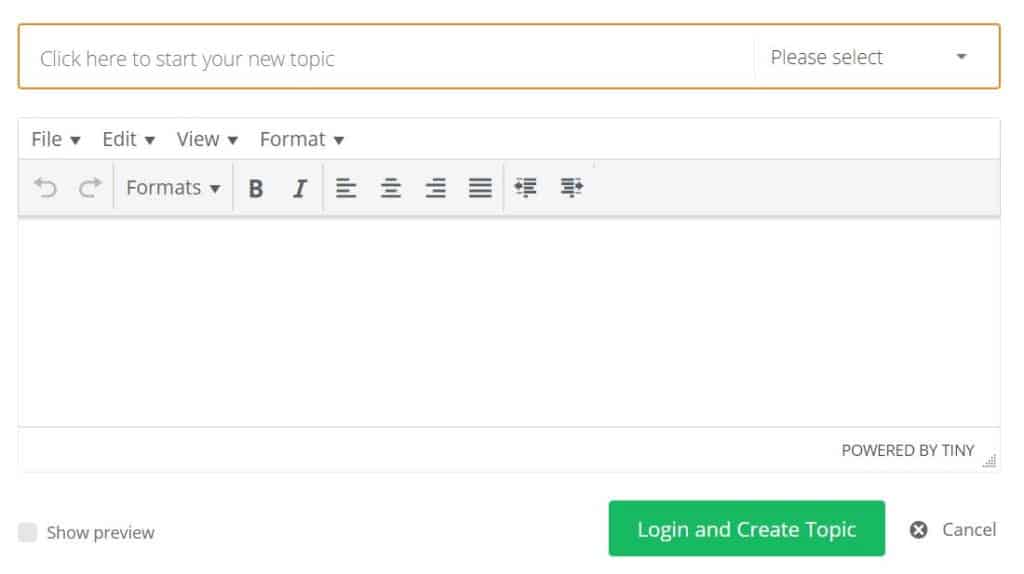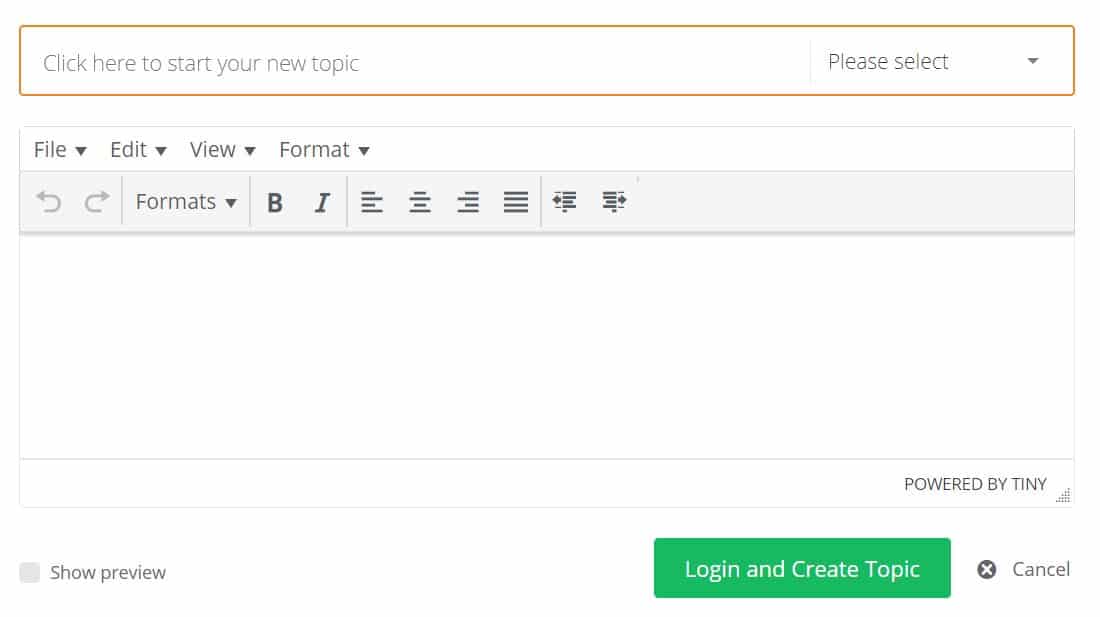 You might confirm you're in good hands or you might avoid a mistake (like CPNs, buying insufficient tradelines, etc.).
We created a tradelines simulator (which is automated), but tradelines require expert advice (from humans) to do correctly.
That's one of the reasons we contribute to TradelineForum; it allows you to get answers from qualified help, without the pressure of sales and other shenanigans.
Enjoy!