Approvals for credit cards require more than just purchasing tradelines for sale. Will tradelines help get you approved for credit cards? Possibly. There's a really two ways to look at this: 1) Manual underwriting 2) Automatic (or computer/algorithm).
Manual underwriting:
I can't answer you, because I don't know what's in your credit report. As a result, I can't tell you whether or not your credit score will increase enough from adding tradelines to be approved for credit cards. Also, I don't know with which banks you're applying. As a result, I don't know what their underwriting procedures area. So, what do I know? 🙂
Automatic (or computer/algorithm).
In the case of automatic approvals, such as in the case of online applications, you have a much higher chance of approval, assuming your credit scores increase to a particular level. Also, if you have any significant negative items, like charge-offs, late payments or collections for credit card accounts, don't even both applying until those are resolved. That aside, how do we know what level of credit score is required? Here's a really cool trick / resource.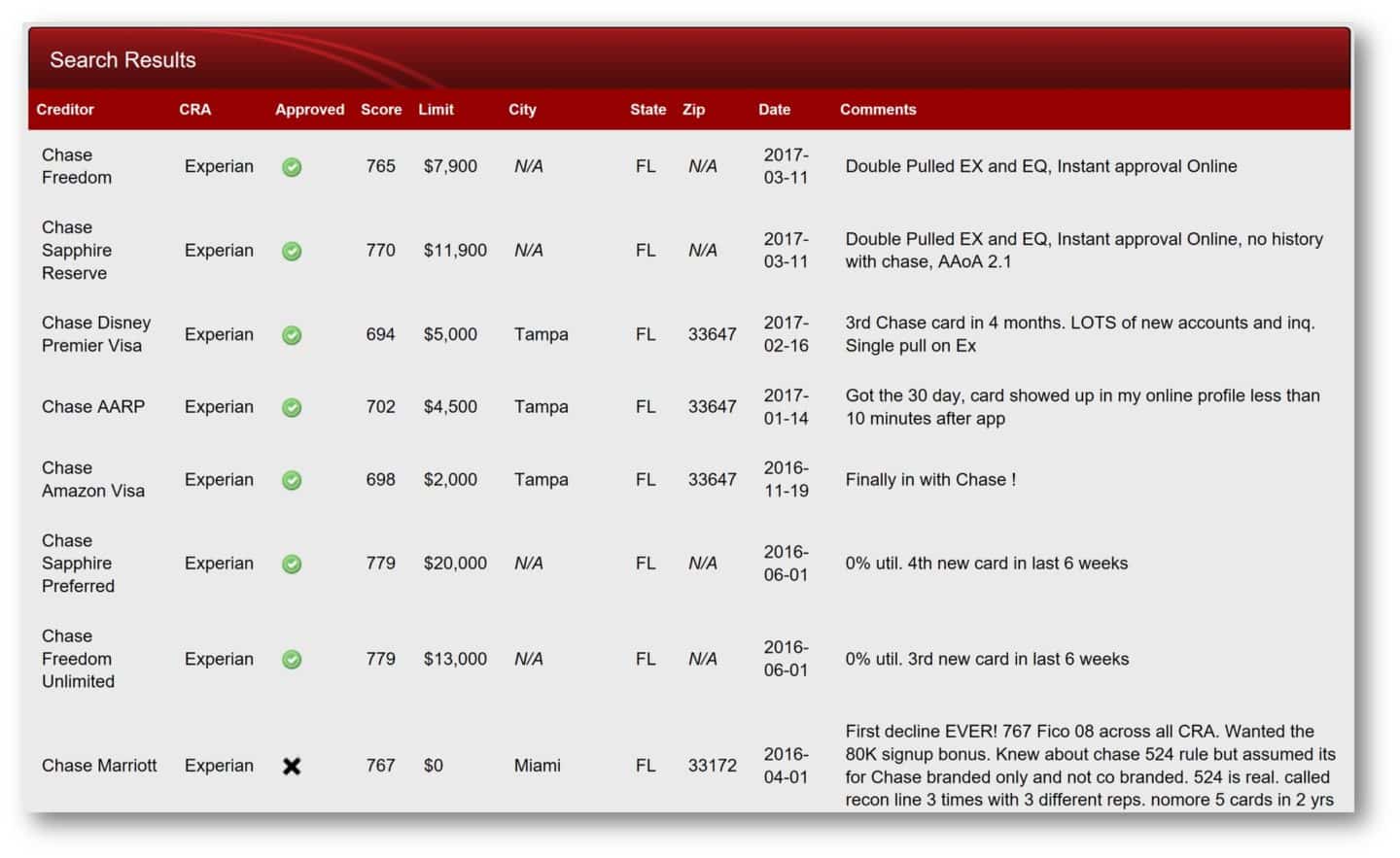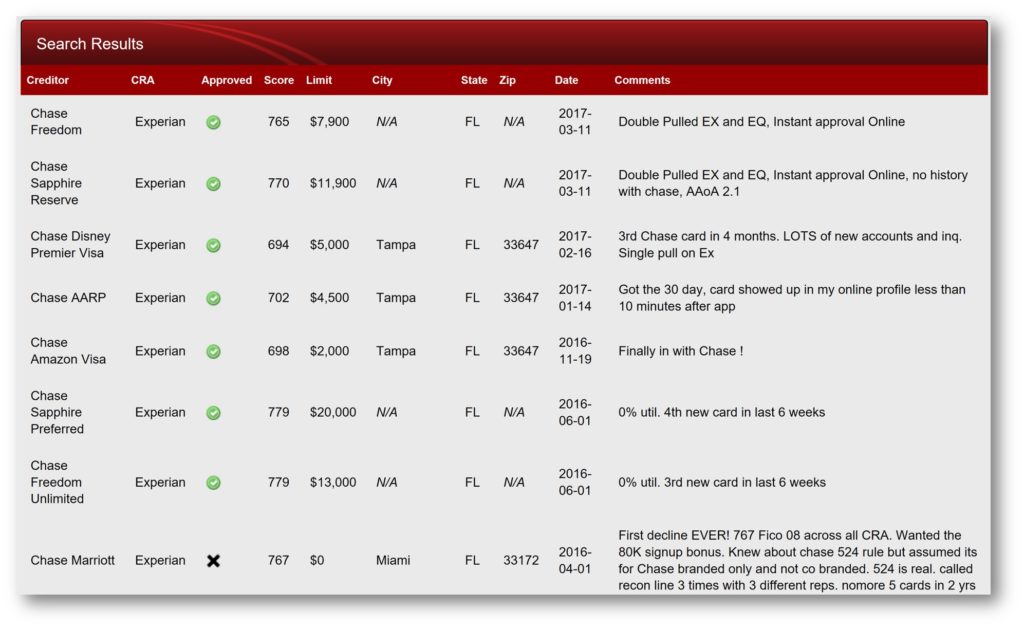 It's called creditboards. Go to their website, and click on "credit pulls." Once you're there, you can search a state, bank, etc., and you will be given results (like the image above) of real people who have recently applied for credit cards. You will see whether they were approved or denied, what credit score they had, the lines of credit their received, etc.
So, once you have this knowledge, you can use our service to add tradelines. From there, you can apply for the lines of credit you're looking for.